Kansas City Dog Training
I offer private in-home dog training services that can help create healthy, happy, and balanced doggies.
---
Dog Training
Private In Your Home Consultations

This includes an initial 2-3 hour consultation, a follow up, and phone/email support for several months. Available for in-home only.
Learn More
$400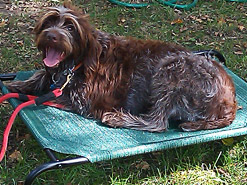 Relaxing at Day Care.
Call (913) 735-3364


to speak directly with me.

Or, shoot me an email.